Rotten Dregs im LEGACY #89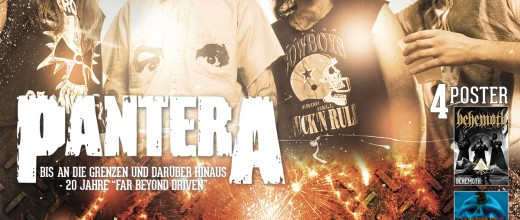 Im Legacy #89 sind wir auf der beiliegenden Compilations CD und mit Kurzinterview vertreten. Hier die Einzelheiten:
LEGACY #89
240 Seiten Inhalt inklusive PANTERA-Titelstory zu 20 Jahre "Far Beyond Driven" und Teil IV der Kolumne von NIKLAS KVARFORTH (Shining)
PLUS 2 CDs:
– exklusive BEHEMOTH-Live-CD
– LEGACY-COMPILATION-CD mit 18 Songs von Savage Messiah, Crematory, Crisix, Demoriel, Voidhanger, Klogr PuTTY , Portal, Nocturnal Witch, Manheim, Anomalie, Blood Runs Deep, Toxic Waltz, Rotten Dregs, Furious Anger, One Last Legacy, Torment Of Souls, Brutal God, Broken Fate
*4 Poster (Pantera, Behemoth, Svarttjern, Acheron)
INTERVIEWS mit Anette Olzon Buy Cifran Cipro online , Carnifex, Chthonic, Crematory, Dornenreich, Edguy
Haemorrhage, Hatriot, Hirax, Lost Society, Manowar, Massacre, Nasum, Nocturnal Breed, Purgatory, Savage Messiah, Subway To Sally, Therion, Tuomas Holopainen, Unantastbar und vielen mehr
Ab dem 28. Februar erhältlich!
www.legacy.de puttygen download windows